The National Partnership for Student Success is a public-private partnership between the Biden-Harris Administration – led by the Department of Education and AmeriCorps – and leading national education and youth-serving organizations.
The NPSS Hub
The NPSS Hub at the Johns Hopkins Everyone Graduates Center is a cross-sector connector focused on helping national, state, and local efforts that bring evidence-based student supports where they're needed most. The Hub ties together school districts, state and local education agencies and collaboratives, federal agencies, philanthropy, and national and community organizations. It supports increasing access to and implementation of student support programs and promotes the identification and strengthening of community-based hubs. It supports programs' effectiveness by providing technical assistance and conducting research. And, it helps recruit AmeriCorps members and volunteers to the effort. The NPSS Hub: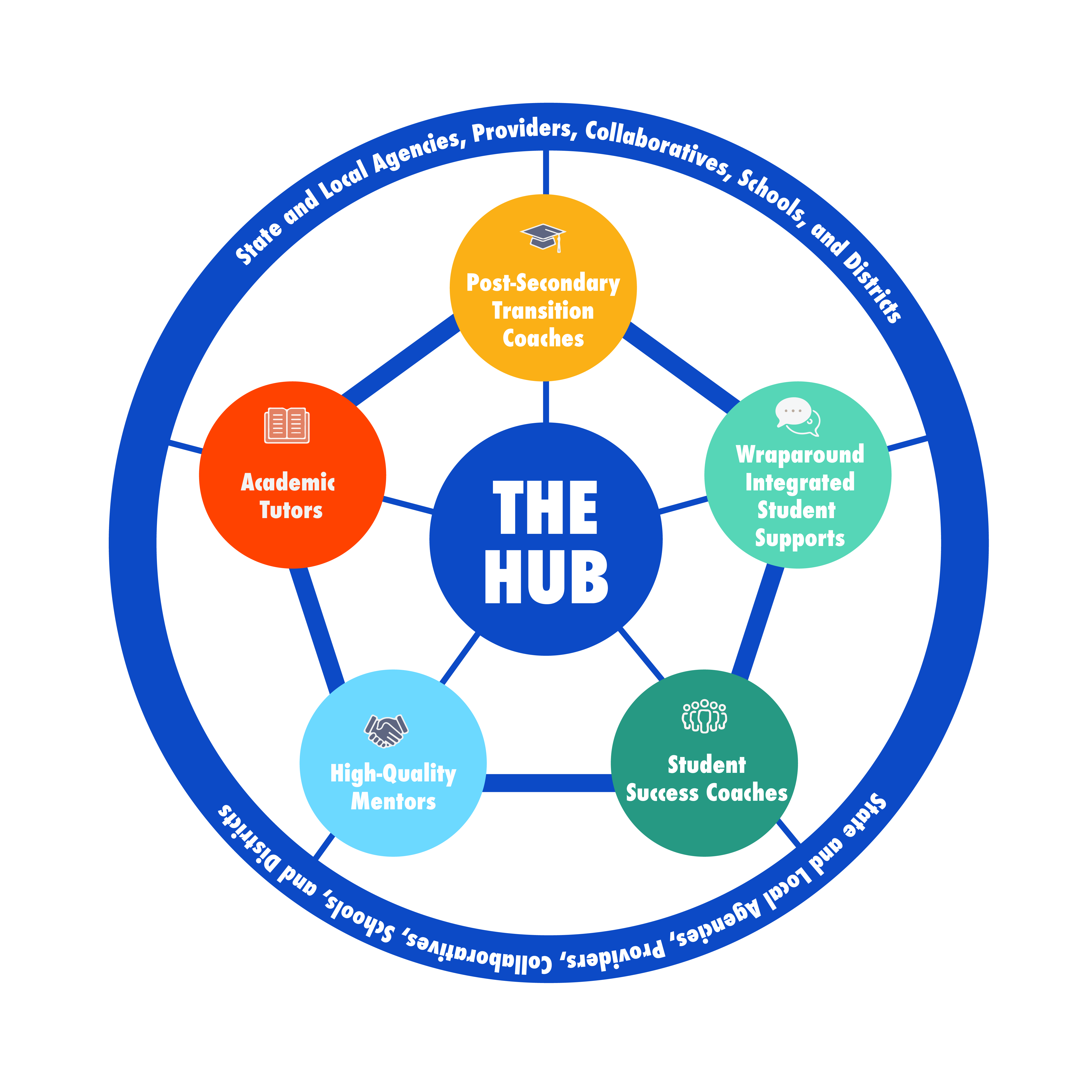 Organizes convenings to deepen understanding of high-impact NPSS roles among districts and providers of student supports and facilitates connections between these organizations.
Offers technical assistance and guidance to state and local efforts to expand, improve or create their own partnerships for student success, and connect these efforts to support.
Works collectively to increase the supply of people implementing student supports via both national recruitment efforts and identifying and working with government to remove barriers.
Develop and disseminate voluntary quality standards for programs partnering with schools and identify programs that meet those standards as quality options for school partnerships; Provide guidance and technical assistance for aspiring programs that are not yet meeting this quality bar.
Provide guidance on the application of the latest research-based understanding of holistic student development; Document the growth and impact of the NPSS.
Reference to any non-U.S. government organization, event or product does not constitute an endorsement, recommendation or favoring of that organization, event or product and is strictly for the information and convenience of the public.
This website is developed and maintained by the Everyone Graduates Center at Johns Hopkins University for the National Partnership for Student Success.
It follows the website privacy policy found here. View the website's accessibility statement here.